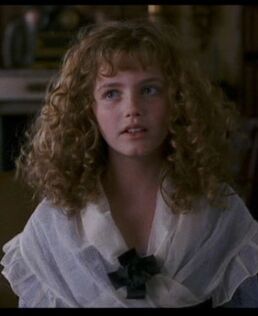 Margaret is a major character in Sense and Sensibility. She is the youngest daughter of Mr. and Mrs. Henry Dashwood. She has two older sisters, Elinor and Marianne. She has an elder half brother, John Dashwood. She is a sister-in-law of Edward Ferrars, Colonel Brandon, and Fanny Dashwood. She is an aunt of Harry Dashwood. She is twelve at the beginning of the book.
Biography
[
]
Early Life
[
]
Margaret and her sisters were raised primarily at Norland Park.
Personality and traits
[
]
She is described at being good-humored and well-disposed. She had taken after Marianne in her sister's romance, but not in either of her sisters' sense. She is not expected to be as clever as her sisters when she grows older[1]. She is included in most social events that her sisters attend.
Notes and references
[
]
↑ Sense and Sensibility, Chapter 1